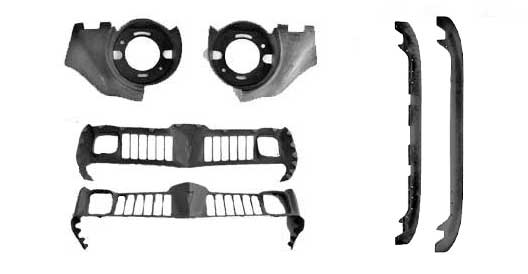 Welcome to MOTOREALM™ Grand Am, your source for first-generation Grand Am restoration parts. 

Our site not only showcases our famous fiberglass
front facias
replacements that you've come to count on us for, but also features various other
parts
that are often needed.
What

can we help you with?

Didn't find what you were looking for? Need more information on a particular product? Check out the
Contact us/Feedback
page.
1973-1977 Pontiac A-body Wheel Well Moldings